Please register here if you would like to attend ICCS 2023. Please note that
ICCS 2023 is an on-site event, online participation will not be possible,
registration and participation at ICCS 2023 is free of any fees,
registration is binding and mandatory for participation, and
for each accepted paper at least one author has to register and present the paper on-site in-person.
Please register before August 28, 2023 using this registration form.
Registration Guide
In the registration form you first have to solve a captcha:

After that, you will be able to fill out the form with your information. The Information you provide for your affiliation, city and country will be used for your name badges.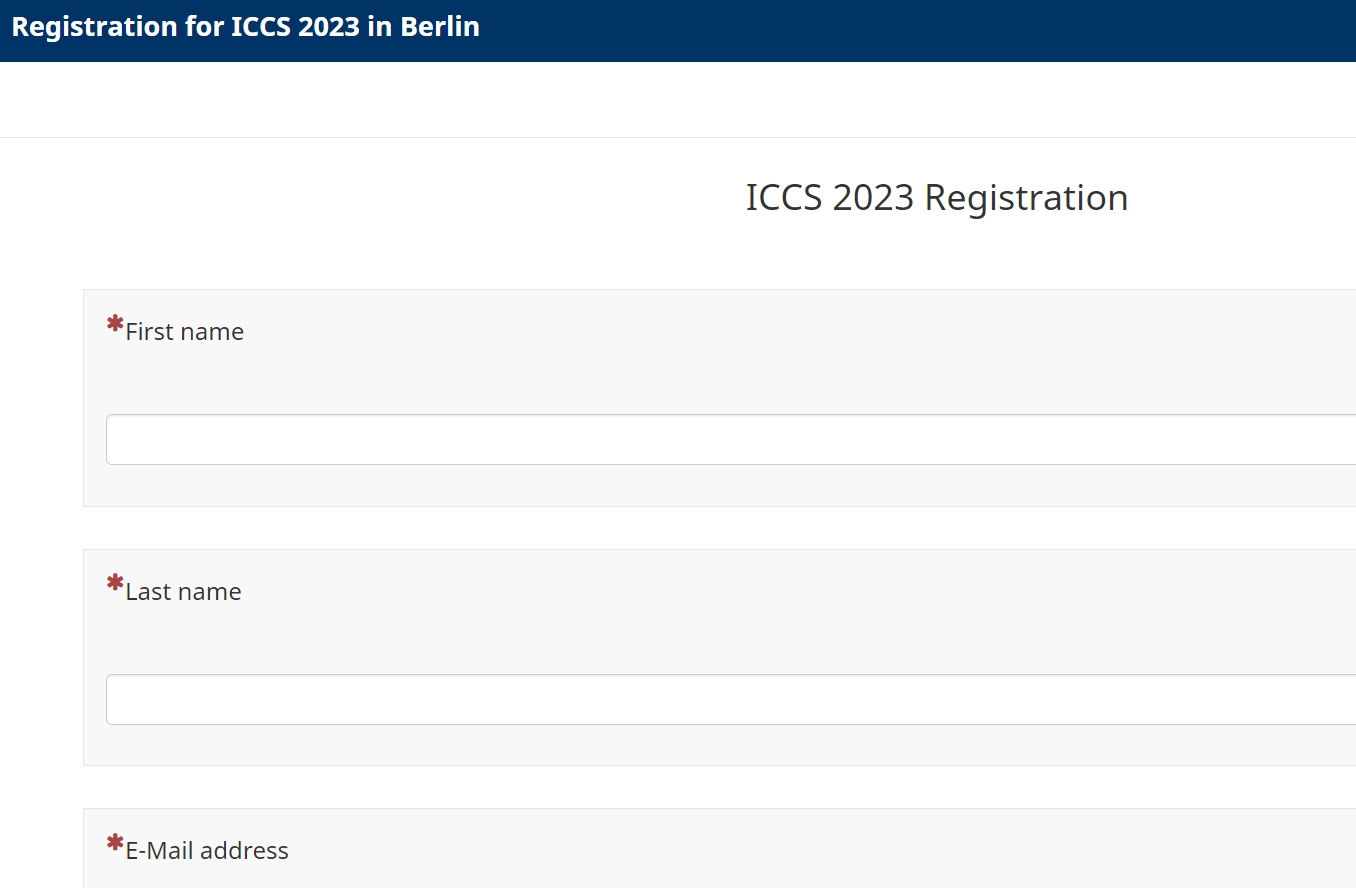 After submitting the form, you are officially registered for the ICCS 2023.
If you have any further questions, please do not hesitate to contact us.